Slashdot Media Acquired by BIZX for Undisclosed Price
Thursday, January 28, 2016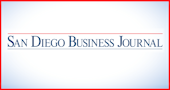 BIZX LLC has acquired Slashdot Media from DHI Group Inc., the companies announced on Jan. 28. The acquisition included the web properties SourceForge.net and Slashdot.org. Financial terms of the deal were not disclosed. The transaction closed Jan. 27.
SourceForge.net deals with open-source software. Slashdot.org is a technology-centric news and discussion site.
BIZX has approximately 30 employees in San Diego, and the acquisition will likely bring 30 more jobs to the region, said Logan Abbott, president of BIZX's SourceForge Media LLC.
BIZX bills itself as one of the fastest-growing privately held web media companies in the United States. It does not disclose revenues.
"This acquisition is a continuation of our efforts to position ourselves as the leading provider of technology news and communities, open source software developer and distribution tools, and consumer and business buying guides available on the web," said BIZX President Roger Sheppard in a prepared statement.
The seller, New York-based DHI Group Inc. (NYSE: DHX), was formerly known as Dice Holdings Inc. DHI first announced its plan to sell Slashdot Media in July as part of its strategy to focus on its core brands. KeyBanc Capital Markets Inc. served as DHI's exclusive financial adviser for the transaction.