San Diego International Airport Tops 20 Million Passengers for 2015
Monday, January 25, 2016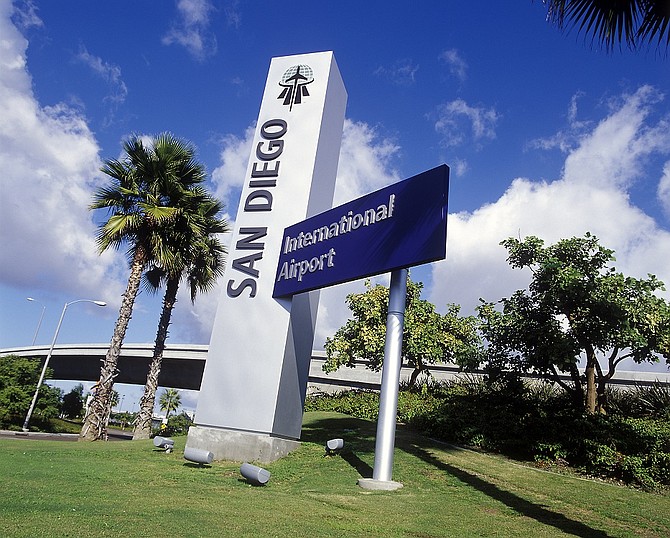 San Diego International Airport in 2015 served more than 20 million passengers for the first time in its 88-year history, airport officials announced.
A statement from the San Diego County Regional Airport Authority said the 2015 total of arriving and departing passengers – 20,081,258 – represented a 7 percent increase over 2014, based on preliminary data. Officials said the airport has posted record-breaking passenger totals for the past two years.
"Crossing the 20-million-passenger threshold is an important and meaningful milestone," said Thella Bowens, the airport authority's president and CEO. "But more important is the fact that the airport has seen consistent and sustainable growth in the post-recession years."
Bowens attributed the increased traffic to several factors, including an improved economy and robust tourism industry.
Data for 2015 indicated that San Diego International handled a total of 10,053,201 departing passengers – itself an annual record – and 10,028,057 arriving passengers.
The facility's international passenger total was up 3.8 percent from 2014, reaching 698,754. Domestic traveler volume was up 7.2 percent, at 19,382,504.
For the month of December, the airport handled approximately 1.66 million total passengers, up 5 percent from December 2014. Departing passengers rose 5.4 percent, to 831,995; and arriving passengers increased 4.6 percent, to 834,274.