Northrop Grumman Awarded $55.7 Million Air Force Contract
Wednesday, January 20, 2016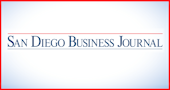 The U.S. Air Force awarded Northrop Grumman Corp. a one-year, $55.7 million contract modification to exercise an option on a project called BACN.
The acronym stands for Battlefield Airborne Communication Node. BACN is essentially an airborne Internet server and military communications relay.
The deal announced on Jan. 19 calls for platform maintenance and support in unspecified overseas locations. Funds are coming from Fiscal 2016 Overseas Contingency Operations, the Pentagon's war-fighting budget.
The Air Force Life Cycle Management Center at Hanscom Air Force Base in Massachusetts awarded the contract.