Jeffrey Henderson Named to Qualcomm Board of Directors
Thursday, January 14, 2016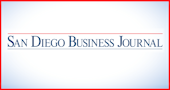 Making good on a pledge to activist shareholder Jana Partners, Qualcomm Inc. named Jeffrey W. Henderson to its board of directors on Jan. 12.
Henderson is an advisory director to private equity firm Berkshire Partners LLC and sits on the boards of directors at Halozyme Therapeutics Inc. and FibroGen Inc. He was chief financial officer of Cardinal Health Inc. from May 2005 to November 2014. His career also included executive and management positions with Eli Lilly and General Motors.
Jana Partners offered an extended critique of Qualcomm in the spring of 2015, complaining among other things about the composition of the company's board. "The board appointed Mr. Henderson as the 'additional director' pursuant to the terms of the cooperation agreement dated July 21, 2015, between the company and Jana Partners LLC," Qualcomm (Nasdaq: QCOM) said in a securities filing made public Jan. 14.
Henderson's term expires at the board's next annual meeting.