Qualcomm Moves up to No. 4 for Number of Patents Issued in 2015
Wednesday, January 13, 2016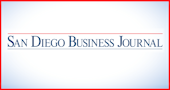 Qualcomm Inc. nabbed the No. 4 spot on IFI Claims' ranking of top patent recipients for 2015, with 2,900 patents.
Connecticut-based IFI Claims Patent Services released its rankings Jan. 13.
Qualcomm (Nasdaq: QCOM) rose three places to get the No. 4 spot, behind IBM, Samsung and Canon. IBM was assigned 7,355 patents to reclaim the No. 1 spot.
Overall U.S. patent counts are down for the first time since 2007, IFI reported.