FINANCE: EYES ARE ON FIDUCIARY RULE, USE OF ROBO ADVISORS
Wealth Management Faces Familiar Obstacles in 2016
Originally published January 7, 2016 at 12:31 p.m., updated January 7, 2016 at 12:31 p.m.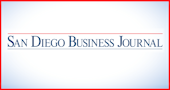 San Diego — This year is shaping up to be more of the same for wealth management firms, with new regulations still on the horizon, asset allocation software steadily rising in popularity and interest rates below historical norms.
The U.S. Department of Labor has for years been working toward a new rule requiring retirement advisors to follow fiduciary duty standards, but finalized language is expected this year. So-called robo advisors, algorithms that issue portfolio management suggestions, continue to attract new clients, pressuring retail investment advisors to justify their fees. And even though the Federal Reserve is slightly raising short-term interest rates, they are still near rock bottom and not due to increase more than a point by the end of the year.
David Hyman, the U.S. head of consulting firm Mercer's wealth management business, said firms should be paying attention to fallout from those factors, but they should not come as a surprise.
"The outlook is not significantly different from last year — we've had a prolonged period of extremely low interest rates and rising regulatory pressure," Hyman said. "We entered 2016 relatively in the same place."
'Appropriate' or 'Suitable'
One of the biggest regulations to watch for will be the DOL's final fiduciary rule, which will spell out what level of care retirement advisors owe investors. While registered investments advisors (RIAs) are already required to make sure recommendations are appropriate for clients, broker-dealers only have to ensure they are "suitable."
The federal government claims reforms are needed to ensure that brokers running on commissions are not putting their own interests ahead of their clients'. Critics, however, contend the rule will add unnecessary complexity and potentially cost investors more depending on the terms of a fee-only arrangement.
Some firms will be using the proposed rule to differentiate their businesses as more robust than competitors', and there has already been a movement toward more fee-based business models, according to Hyman.
"We've always operated as fiduciaries," said William Beamer, president and chief investment officer of Dowling & Yahnke, with about $2.7 billion under management across roughly 900 clients. "There's been a realization over the past decade that this independent fiduciary model is simply the better model. That trend will continue, though the broker-dealer industry will fight it as much as they can."
Clients with less than $1 million in investible assets are increasingly turning to robo advisors, such as Wealthfront, which offer low-cost, computer-generated investment services. Robos offer lower asset minimums, too. The 11 largest robos had $21 billion in assets under management in June, and while that's less than 0.1 percent of retail investible assets in the U.S., consulting firm A.T. Kearney estimates the field could grow to $2.2 trillion by 2020.
Several top San Diego wealth managers said that while some peers are scared of the rising use of robos, their own focus on high net worth individuals and families requires a greater level of personal service than robos can provide.
"They are a threat the same way TurboTax was a threat to certain CPA firms," Beamer said. "The ones offering a high level of service, customized strategies and proactive planning, TurboTax was not going to cannibalize their business. But anyone who dismisses robo advisors is making a big mistake. It's a terrific user experience."
Millennials entering the market will likely seek out these type of firms early on to grow their wealth, though they may be lured away once they need more targeted advice for tax and estate planning. Robos are forcing wealth managers to justify their fees, which may be 1 percent of clients' first $1 million, opposed to 0.25 percent for robos.
Rick Brooks, director and chief investor officer for Blankenship & Foster, said those fee pressure are less prevalent among high net worth clients.
"Millennials may start with robo advisors, but as their personal finances get more complex, even technically savvy people will tend to look for a human solution," said Brooks, who oversees $430 million in assets under management across about 220 clients. "There may be fee compression at the lower retail end, but we haven't seen it yet at the high net worth end of the spectrum."
Educating the Next Generation
A Deloitte report last year said incumbent wealth management firms should embrace a hybrid model, effectively outsourcing some of their asset allocation work through in-house software, allowing advisors to spend more time on activities that add greater value to their services.
Chris Marsh, a UBS Wealth Management managing director and the head of its San Diego office, said that type of software often lets UBS leverage its skills and focus on non-investment advice, such as how best to transfer wealth across generations. The San Diego office has about $12.5 billion in assets under management and more than 500 household clients.
"(Robos are) a good call to action around the things that really differentiate personal advice for individuals and families," Marsh said. "How do we really seek to understand what is more than filling out a form? We are planning intentionally and educating the next generations. Most people agree that can't be simply done with a click."
The prospects of low interest rates for at least a few more years will continue to pose a challenge for wealth managers trying to provide meaningful returns for baby boomers either recently retired or nearing that transition.
The Bond Bind
"If you're a retiree and you don't want the roller coaster ride, you thought about bonds," HoyleCohen CEO Mark Delfino said. "That's been difficult because interest rates are so low."
Ten-year Treasury bond rates have been hovering just above 2 percent for months.
Traditional portfolios can't provide the reliable income retirees need, and longer-term assets with higher returns may be too long of a horizon for those investors. Wealth managers are expected to continue looking to alternative investments, such as real estate or commodities, to find those higher returns.
HoyleCohen, with $850 million assets under management and 400 household clients, is turning to heavily collateralized, securitized private lending pools backing bridge loans for commercial real estate, heavily collateralized with hard assets, according to Delfino. The firm allows clients to invest in any of four possible funds, though they can't put more than 10 percent of their assets in any one pool. Many have put 25 percent of their wealth in two or three of the funds, averaging about 8 percent returns, he said.