Company Introduces Robotic Dog at Consumer Electronics Show
Wednesday, January 6, 2016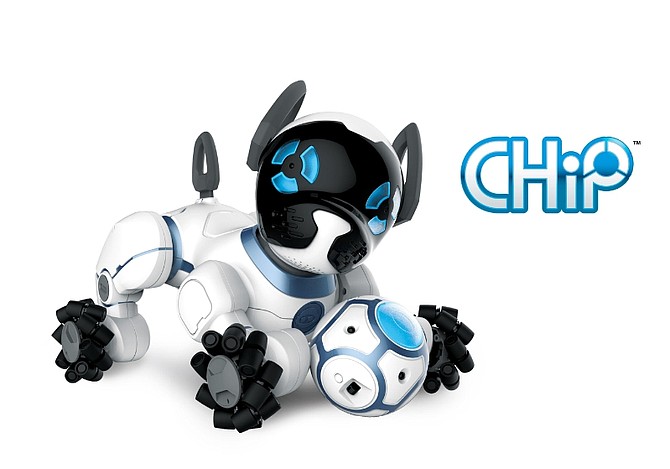 A company with ties to San Diego has brought a robotic dog to CES 2016, the big consumer electronics show in Las Vegas.
WowWee Group Ltd. introduced CHiP — that's Canine Home Intelligent Pet — at the Nevada show on Jan. 6, the same day it started its Indiegogo campaign for the project. By day's end, the company received $34,000 of its $100,000 goal, with 30 days remaining.
CHiP is equipped with artificial intelligence and can reportedly learn good behavior, obey commands and play fetch with its smart ball. It recharges in its dog bed.
WowWee, a Hong Kong company with its U.S. office in La Jolla, is taking pre-orders for the product at $169.