NATO Version of Global Hawk Makes First Flight
Sunday, January 3, 2016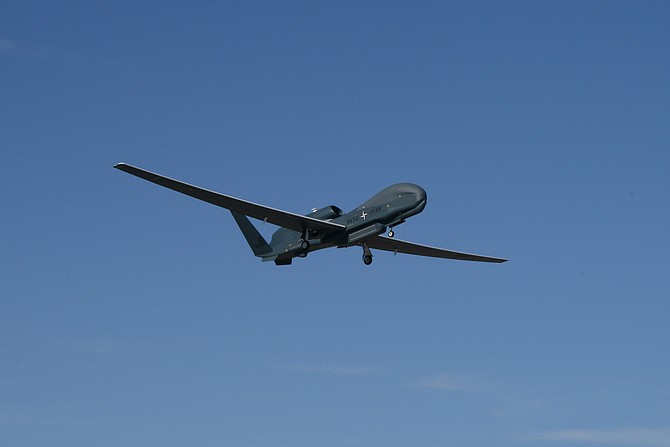 Northrop Grumman Corp. announced Dec. 19 that its NATO Alliance Ground Surveillance Aircraft — a variation of the Global Hawk unmanned aircraft — made its first flight.
Among those marking the first flight were Northrop Grumman (NYSE: NOC)'s staff in Rancho Bernardo, which is the company's Unmanned Systems Center of Excellence and program office for Global Hawk.
The aircraft left Palmdale, site of the U.S. Air Force plant where the aircraft are built, and went through a series of maneuvers before landing at nearby Edwards Air Force Base.
It is the first of five aircraft being built in California for NATO. It will eventually be based in Sigonella, in Sicily. Northrop will begin ferrying the aircraft to Italy in 2016.
The intelligence-collecting aircraft flies high and can stay aloft for up to 30 hours.
Fifteen NATO nations are buying the system: Bulgaria, Czech Republic, Denmark, Estonia, Germany, Italy, Latvia, Lithuania, Luxembourg, Norway, Poland, Romania, Slovakia, Slovenia and the United States. European manufacturers are supplying NATO with mobile and transportable ground stations.