Inception IBD Inc. Raises $6.9M in Equity Financing
Sunday, January 3, 2016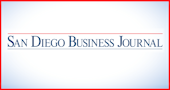 San Diego-based Inception IBD Inc. has raised $6.9 million in equity financing, according to a recent form filed with the Securities and Exchange Commission.
According to the SEC, the Form D was submitted Dec. 28 and the financing included eight investors.
Inception IBD, a startup founded out of the drug discovery engine Inception Sciences in 2014, is focused on translating academic discoveries in the field of inflammatory bowel disease into first-in-class small molecule drugs.
Co-founded with Versant Ventures in 2011, Inception Sciences follows build-to-buy model. Inception creates new companies in partnership with pioneering academic researchers and major biopharmaceutical companies, which provide funding and a path to liquidity through pre-negotiated acquisitions.
Inception IBD and Inception Sciences did not immediately respond to requests for comment.