CatalystFive to Rebrand as Postings.com
Sunday, January 3, 2016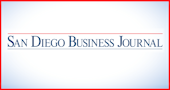 Mingle LLC has acquired Postings.com and will be rebranding its talent acquisition platform from CatalystFive to Postings.com, Mingle CEO Mike O'Brien announced.
CatalystFive has been providing small and midmarket companies with job advertising, candidate tracking and job posting analytics. Postings.com is a cloud-based software as a solution platform. It targets sites for job postings and streamlines the process of managing job candidates by creating targeted emails and text campaigns.
Mingle is a San Diego-based company that also owns climber.com, which is in the career management space, and leadli, which specializes in personal branding.