Lockheed Martin Corp. Secures $10.4M Navy Contract
Sunday, February 28, 2016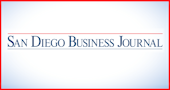 The U.S. Navy awarded Lockheed Martin Corp. a 19-month, $10.4 million contract modification to provide support for an undersea warfare and anti-submarine warfare combat system.
One quarter of the work will be done in San Diego.
The AN/SQQ-89A(V)15 system goes on surface ships. It has the ability to search, detect, classify, localize and track undersea contacts. It can also engage and evade submarines, mine-like small objects and torpedo threats.
Work under the deal is expected to last until September 2017. Lockheed Martin (NYSE: LMT)'s Missiles and Fire Control Technical Services unit will perform the local work as well as work in Honolulu and Norfolk, Va.
The Naval Sea Systems Command of Washington, D.C. made the award, announced Feb. 26.