FINANCE: DEMAND IS GROWING AS MICROLENDER EXPANDS ITS TERRITORY, INCREASES LOAN VOLUME
A Time For Accion
Originally published February 25, 2016 at 2:35 p.m., updated February 25, 2016 at 2:35 p.m.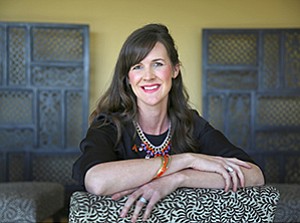 San Diego — Accion San Diego, a nonprofit microlender for small businesses, reported its fourth consecutive year of record loan volume, distributing $3.4 million last year.
The more than 20 percent increase from 2014 comes as Accion, which was founded in 1994, expands for the first time beyond San Diego to Imperial, San Bernardino and Riverside counties.
Accion, and the banks that help support it, say the nonprofit's services are increasingly integral to the region's growth as small business owners with a limited track record, poor credit, or in need of just a few hundred dollars are unable to get traditional bank loans. Accion CEO Elizabeth Schott attributed the group's growth not only to rising demand, but an enhanced focus on borrower education, training and mentorship to create a host of services that will improve a fledgling business' chances of success.
"We've done a better job connecting the dots in our communities," Schott said.
Accion San Diego is part of a network of independent nonprofits that trace their history to Venezuelan community development initiatives in the 1960s. Accion's predecessor first started issuing small loans to jump-start businesses in Latin America a decade later and eventually brought the microlending model to the U.S. in the early 1990s, focusing on cities with high populations of immigrant entrepreneurs including New York, San Diego, Chicago, Albuquerque and San Antonio. Accion International has since expanded to Africa and Asia.
Looser Borrowing Standards
Accion has looser borrowing standards than banks, but still requires financial projections, business plans and no bankruptcies within the past year. It helps borrowers build solid credit history by issuing relatively small loans at first in order to make clients eligible for larger ones. Accion's interest rates run from 10 to 18 percent; its repayment rate is 97 percent.
While Accion San Diego's average loan size is about $10,000, it can lend as little as $300 to business owners.
"We have farmers market vendors that will purchase inventory for seasonal swings, home-based businesses that may need a printer, a coffee cart that needs an ice machine," Schott said. "You'd be surprised what people actually use that small amount of capital for."
Accion's Capital
Roughly 40 percent of Accion's loan capital comes from banks, either through grants or long-term loans that are usually below market rate, called equity equivalent investments. Banks also regularly refer prospective borrowers to Accion in the hopes of connecting them with management training, technical support as well as funding.
Bank of America has given about $500,000 to Accion since its founding, with most of that through grants. It also referred 116 clients there last year, most of whom couldn't meet Bank of America's requirement to show three years of revenue.
"This is not a big profit-generating opportunity for Bank of America," Rick Bregman, the bank's San Diego market president, said. "But it's a great way to support the community. Accion is absolutely imperative, especially in a place like San Diego that's an entrepreneurial, growing economy."
Gordon Boerner, the Western U.S. regional banking manager for U.S. Bank's Private Client Reserve, said referring borrowers to Accion is not a loss for traditional lenders.
Bankers' 'Best Friend'
"I tell every banker in this town: Accion is your best friend," said Boerner, who is also Accion's board chair. "Three hundred dollars doesn't cover the cost of a loan at a bank. On average, Accion will make two or three loans per client, and that fourth loan is the return to bankability. Now we've built their credit score though Accion and then they come back to U.S. Bank or any other bank."
U.S. Bank donated $72,000 to Accion since 2014, including planned giving for this year, and referred 32 borrowers in 2015.
It also helps provide expertise at Accion workshops.
Accion moved to Imperial County in July and expects to make about 50 loans there this year. Last month, it expanded to San Bernardino and Riverside Counties, which it believes will help it hit 500 loans, up from 329 this year.
Financial technology-based alternative lenders, such as OnDeck Capital, have surged in popularity since the recession, similarly pitching to small business owners who are considered unbankable.
But Accion said those fintech lenders are finding more traction among borrowers who have become debanked since the financial crisis and have not yet fully addressed a more systemic base of disenfranchised borrowers whose companies are too young, need extremely small amounts of money or have to overcome language barriers. Accion's counseling and training services are vital tools for those borrowers, Schott said.
"There is some overlap (with fintech lenders) in the target market, but I believe there are other people who they may not necessarily be reaching that we are," Schott said. "We are still seeking a market that needs wraparound services."