Downtown Tower Owners Get $53 Million in Refinancing
Tuesday, February 23, 2016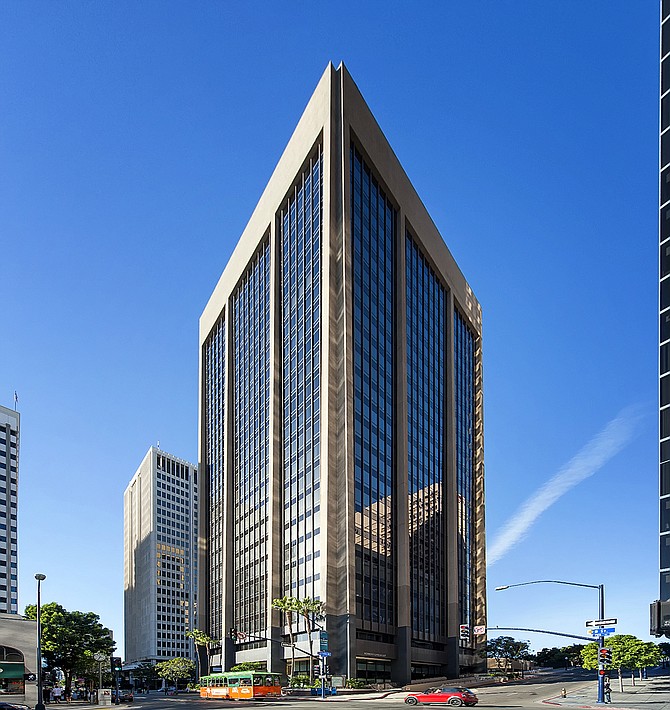 Property owners Angelo, Gordon & Co. and Lincoln Property Co. have obtained $53 million in refinancing for the 600 B Street tower in downtown San Diego, according to financial services firm PCCP LLC, which provided the loan.
A PCCP statement said the senior loan, arranged by Eastdil Secured, will provide funds for the refinance and lease-up of the 24-story tower. The property is 65 percent leased, and owners recently signed the San Diego Union-Tribune to a 15-year lease of four floors, as the newspaper relocates from Mission Valley in May.
PCCP Senior Vice President Ron Bonneau said the loan replaced the property's existing loan and will provide the owners with additional capital to complete a renovation of common areas and amenities at the tower, along with proceeds to lease-up remaining vacancies.
The tower was originally built in 1970 as the headquarters for Great American Bank.
New York-based Angelo Gordon is a privately held investment firm with $27 billion in assets under management. Dallas-based Lincoln Property, which has a San Diego regional office, oversees $26.5 billion in assets.
PCCP has offices in New York, San Francisco and Los Angeles, with approximately $5.5 billion in assets under management on behalf of institutional investors.