ResMed Inc. to Buy Georgia Software Company for $800 Million
Monday, February 22, 2016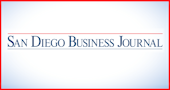 San Diego medical device company ResMed Inc. is buying Georgia-based Brightree for $800 million in cash.
The acquisition will help ResMed (which primarily makes devices for sleep-disordered breathing) expand its digital health portfolio.
Brightree's cloud-based software helps customers improve clinical and business performance in the post-acute-care industries of home/durable medical equipment, home health, and hospice – all areas with high prevalence of sleep-disordered breathing and chronic obstructive pulmonary disease.
"This acquisition furthers ResMed's position as the leading tech-driven medical device company and gives our customers new tools to help them increase operational efficiency and improve cash-flow while delivering best-in-class patient care," said Mick Farrell, CEO of ResMed, in a statement. "ResMed is already the recognized global leader in remote patient monitoring and connected health care solutions. This acquisition will enable us to add to our portfolio of digital solutions to drive operational excellence and improve outcomes for patients, providers and payers."
Brightree generated sales of about $113 million in calendar year 2015. ResMed, which is currently valued at $8.23 billion, expects the acquisition to be immediately accretive to gross margins and adjusted earnings after close and beyond.
ResMed will acquire Brightree for $800 million in cash, which ResMed will fund primarily with debt.