Illumina and Genomics England Teaming Up to Tackle Bioinformatics
Sunday, February 14, 2016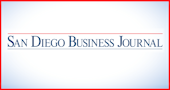 San Diego-based Illumina and Genomics England are teaming up to develop a set of tools that can be used to improve and automate the interpretation of genomic data.
The informatics tools will be used to interpret clinical genomic data and support medical decision making, and to curate data in the 100,000 Genomes Project (a plan unveiled in August 2014 by the U.K. government to map 100,000 human genomes by 2017).
Under the terms of the deal, Illumina will develop interpretation and reporting tools that have the ability to deliver reports on all genomes sequenced through the 100,000 Genome Project to researchers and clinicians. Genomics England will provide access to the data from whole-genome sequencing and phenotyping.Genomics England will also have the opportunity to work with other Illumina data management tools, such as NextBio and BaseSpace.
"Our partnership with Genomics England will help change the way health care is practiced," said Illumina CEO Jay Flatley in a statement. "The development of our suite of technologies and platforms is critical to enabling physicians in the future to make educated diagnoses based on a patient's genome which will lead to better health outcomes."
Financial terms of the deal were not disclosed.