Proposed Minimum Wage Hike Headed to June Ballot
Monday, February 8, 2016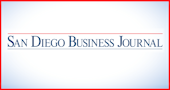 San Diego voters will have the chance to approve a minimum wage hike for the city, as the City Council on Monday unanimously voted to add the measure to the June 7 ballot.
The City Council passed an $11.50 minimum wage ordinance in 2014 and overrode Mayor Kevin Faulconer's veto, but business groups gathered enough signatures to force the measure to the next election.
If passed, the minimum wage would jump at first to $10.50 before rising to $11.50 next year. Starting in 2019, it would be indexed to inflation. The measure would also allow workers to earn up to five days of sick leave per year.
California's $10 minimum wage went into effect last month.