Jerry Sanders Contract With Chamber Extended to 2020
Thursday, February 4, 2016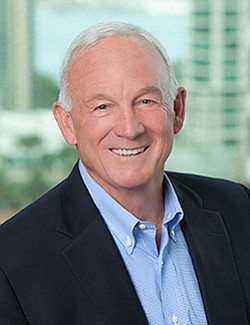 Jerry Sanders will remain president and CEO of the San Diego Regional Chamber of Commerce through 2020, the organization announced. The former San Diego mayor's current contract was set to expire at the end of 2017.
"Jerry has revitalized our organization, re-establishing its position as the leading voice of the business community," said John Reilly, the chamber's board chairman and president of SeaWorld San Diego. "Through an emphasis on advocacy for policies and candidates who are good for business, Jerry and his team have unified the business community, and made significant progress toward creating an environment where businesses can grow and thrive."
Sanders, who also served as the city's chief of police, was first appointed to the position in 2012. The chamber represents more than 2,500 businesses.