VC Group Based in Italy Invests $4 Million in AnaBios Corp.
Tuesday, December 27, 2016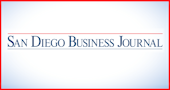 An Italy-based venture capital group has invested more than $4 million in San Diego biotechnology company AnaBios Corp., which aims to raise a total of $10 million in a Series B financing round.
The venture group, Principia SGR, specializes in health care and medical device companies.
AnaBios' technology tests drug safety and efficacy on human organs, tissues and cells ahead of clinical trials, with the aim to reduce clinical stage failures.
"Principia adds a great deal of commercial and regulatory expertise to our team and will also help the growth of AnaBios outside of the USA," said Andre Ghetti, CEO of AnaBios.
The San Diego startup plans to use the funds to expand its contract research capabilities and accelerate the development of its own drug program, the company said.
AnaBios previously raised $800,000 in a Series A financing led by the Tech Coast Angels and $75,000 from the Rady Venture Fund, a student-assisted venture capital investment fund established at the University of California, San Diego's Rady School of Management. The company was selected from among more than 60 that pitched their proposals seeking venture capital.