Snapdragon 835's Capabilities to be on Display at CES
Tuesday, December 20, 2016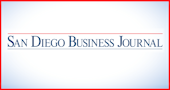 Qualcomm Inc. plans to show off the capabilities of its new, top-of-the-line Snapdragon 835 chip with a virtual reality demonstration during CES, the Las Vegas consumer electronics show, in early January.
South Korea-based Samsung is manufacturing the Snapdragon 835, which has extra-fine 10 nanometer circuitry and FinFET transistors. Qualcomm (Nasdaq: QCOM) said the smaller size makes the chip more efficient than counterparts containing more conventional, 14 nanometer circuitry. In fact, the Snapdragon 835 allows up to 40 percent lower power consumption than conventional chips.
Qualcomm (Nasdaq: QCOM) said it has engineered the Snapdragon 835 to allow for high frame rates in virtual-reality video, high-definition video, immersive audio and enhanced 3-D graphics.
The Snapdragon 835 is expected to ship in commercial devices in the first half of 2017.
The virtual reality demonstration at CES will have a Power Rangers theme, since Qualcomm has teamed up with Lionsgate Entertainment to promote a Power Rangers film that will premiere in March.
More than 200 mobile devices have been designed around the Snapdragon 835's predecessor, the Snapdragon 820/821.