Anthony's Fish Grotto Plans Jan. 31 Closing for San Diego Restaurant
Wednesday, December 14, 2016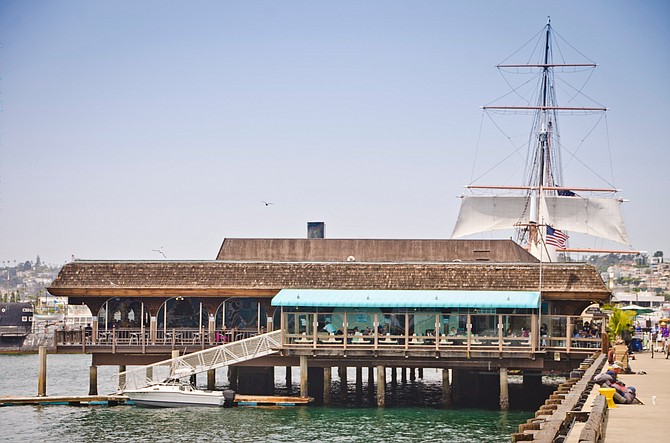 Operators of Anthony's Fish Grotto have announced a Jan. 31 closing for the iconic San Diego restaurant, after 52 years at its current Harbor Drive location and 70 years total on the downtown waterfront.
The restaurant's current lease was not renewed by the Unified Port of San Diego, which in 2015 selected San Diego's Brigantine Inc. to build a new multi-concept dining venue called Portside Pier. Brigantine plans to invest at least $13 million in the North Embarcadero project, at 1360 N. Harbor Drive., with work slated to begin around mid-2017 and an opening set for summer 2018.
Port district officials are expected to finalize terms of the Brigantine lease within the next month.
In a statement from the family-run Anthony's, operators said the company will continue to operate its La Mesa restaurant, which opened in 1961.
The San Diego restaurant opened at the old downtown ferry landing in 1946 as a 16-seat diner, and moved to its current location in 1965. It expanded and became one of downtown's most visited businesses, frequented by millions of tourists and locals over the years.
"I'm grateful to the patrons who have been loyal to our restaurant over the years," said Anthony's CEO Craig Ghio, grandson of founder Catherine "Mama" Ghio. "We've served more than 22 million people during our 52 years at the Embarcadero, and in recent months we have received thousands of emails expressing sadness about Anthony's upcoming forced closure."
"It's been incredibly heartwarming to hear from so many of the people we've had the honor of serving," Ghio said.
Operators plan to serve a "secret menu" of items prior to the closing, with details to be unveiled on social media.