Acclaimed Neuroscientist and His Staff Leave Scripps for Sanford Burnham Prebys
Monday, December 12, 2016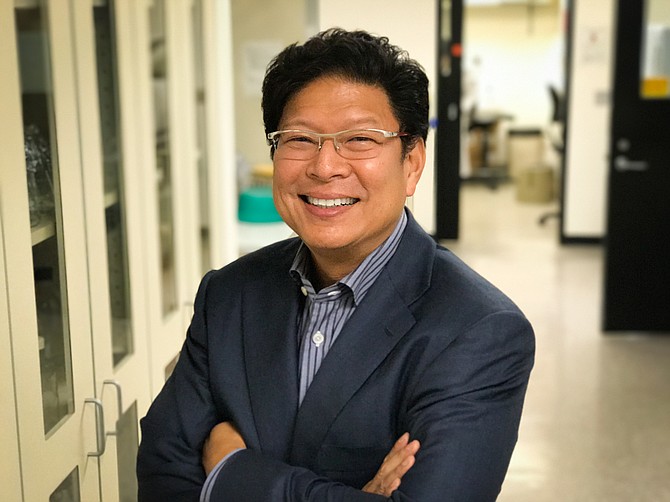 In another high-profile defection in San Diego's Alzheimer's disease research community, The Scripps Research Institute has lost an acclaimed neuroscientist – along with 25 members of his laboratory staff – to Sanford Burnham Prebys Medical Discovery Institute.
Dr. Jerold Chun's appointment as professor and senior vice president of Neuroscience Drug Discovery enhances SBP's Conrad Prebys Center for Chemical Genomics while, at the same time, adding urgency to Scripps' ongoing efforts to attract new talent.
Chun's work with brain cell genomes and lysophospholipid receptors is seen as offering hope for the treatment of diseases including Alzheimer's, Parkinson's, multiple sclerosis and depression.
"I'm eager to work with SBP's Conrad Prebys Center for Chemical Genomics – one of the most sophisticated high-throughput drug discovery facilities in academia," Chun said in a Dec. 12 news release. "By working with the Prebys Center, we hope to turn basic discoveries into genuine therapeutics."
Chun earned medical and doctoral degrees at Stanford University before working as a postdoctoral fellow at the Massachusetts Institute of Technology's Whitehead Institute for Biomedical Research. He was recently named to the Thomson Reuters World's Most Influential Scientific Minds list of prominent researchers.
His exit leaves something of a void at Scripps, where James Williamson, dean of graduate and postdoctoral studies and vice president for academic affairs, said Chun helped characterize and develop potential treatments for a number of neurodegenerative diseases.
"It is no surprise to us that other institutions would want to recruit from our ranks," Williamson said in a written statement."
As part of its commitment to renewing faculty on an ongoing basis, Williamson added, Scripps recently began a bicoastal search for two new faculty members and is actively recruiting for a junior faculty member in La Jolla. He added the search campaigns are "a high priority for the institute."
SBP's communications manager, Kristen Cusato, said Chun was drawn by the opportunity to work at a center where new drugs can be developed quickly.
"I think every institute on the (Torrey Pines) Mesa offers something different, even if some of them are doing the same ... basic and fundamental research," she said.
Particularly exciting for SBP, she noted, is Chun's focus on Alzheimer's, which is the third-leading cause of death in San Diego County. Nationwide, it ranks sixth.
Chun's move is the latest in a high-profile tug o' war pitting academic research organizations against each other in the field of neuroscience.
In 2015, Paul Aisen left the Alzheimer's Disease Cooperative Study, which he had headed at the University of California, San Diego, to join the University of Southern California's Alzheimer's Therapeutic Research Institute. He brought 28 UCSD staffers with him.
UCSD promptly sued Aisen, alleging he and eight colleagues unlawfully conspired to steal research data and other assets as part of their moved to USC. The suit led to a volley of accusations between the two universities.