US Grant Hotel Nears Completion of $13 Million Revamp
Tuesday, December 6, 2016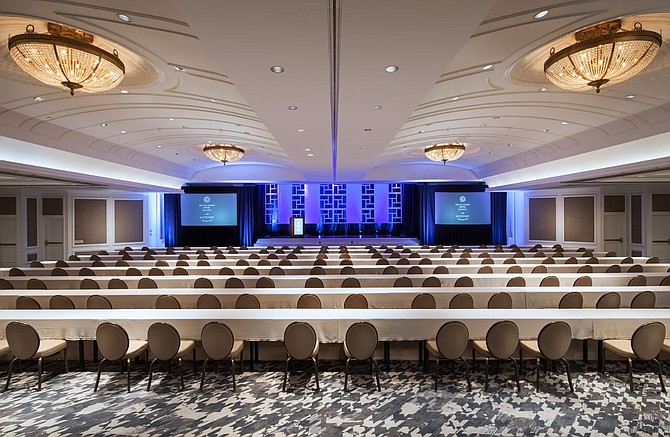 Operators are nearing completion of a $13 million revamp of downtown San Diego's The US Grant hotel, which included an update of its lobby, meeting and wedding venues, fitness center and all 270 guest rooms.
A statement from operators said the refresh of the property began in summer of this year, with finishing touches expected to be completed in January 2017. The hotel has remained open during the renovation.
Officials said updated design elements, overseen by Rodrigo Vargas Design, include a new "Presidential" color scheme, featuring navy blues and golds mixed with earthy neutral tones. There are also elements honoring past and present American and Native American cultures.
The lobby has a new marble promenade with updated front desk and concierge spaces, including mirrored walls. Guest rooms have new wall coverings paying tribute to the history of the city and the hotel itself.
Fabrics, furniture and other design elements have been updated throughout the hotel, and the space known most recently as the Celestial Ballroom has been returned to its original 1910 name, Bivouac Ballroom, among other ballroom and foyer changes.
The historic hotel was built in 1910 at 326 Broadway, by the son of President Ulysses S. Grant. The latest revamp follows a $56 million renovation completed at the property in 2006.
The hotel is currently owned by the Sycuan Band of the Kumeyaay Nation tribe and managed by Starwood Hotels & Resorts, under its Luxury Collection banner.