Bowens Retiring in March from Airport Authority CEO Post
Sunday, December 4, 2016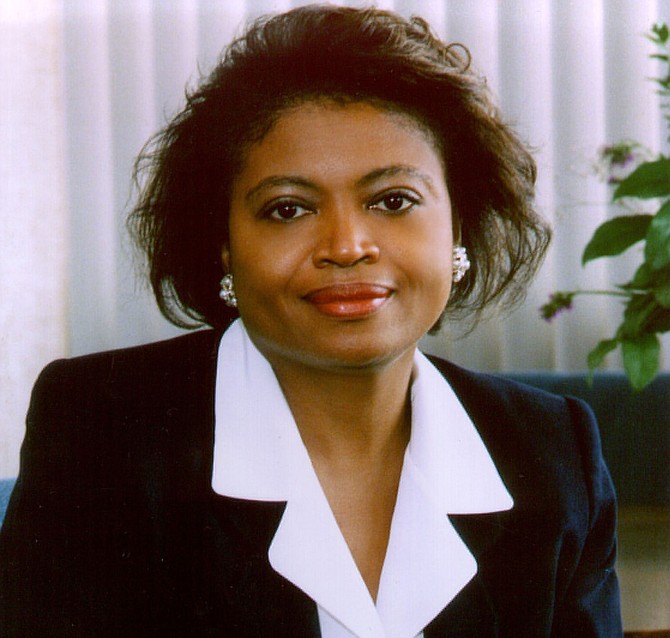 Thella F. Bowens will retire on March 31, 2017, after 15 years as president and CEO of the San Diego County Regional Airport Authority, which operates San Diego International Airport.
Bowens has served for nearly 21 years in executive posts at the airport, and is the first and only person to hold the top executive position at the authority, which was formally launched in 2003. An airport authority statement said the agency's nine-member board will soon begin a search for Bowens' successor.
Bowens said she will return "home" to Texas, where she once worked for the Dallas-Fort Worth International Airport. "I have passionately enjoyed my time here, and I am so very proud of our exemplary organization and high-performing team," said Bowens. "As I move on to the next stage of my life, I do so knowing that the Board and staff will continue to operate a world-class airport for the 21st century."
Officials said the airport's assets under Bowen's leadership have grown from $473 million to more than $2.2 billion, with annual operating revenue increasing from $97 million to $234 million.
"We are extraordinarily fortunate to have had someone of Thella's impeccable character and steady hand guide the airport – and the Authority – through so very much," said Airport Authority Board Chairman April Boling, in the statement.
"From the launch of the Authority in 2003, to a successful pivot after the defeat of the 2006 ballot measure, to the expansion of Terminal 2 and construction of the Rental Car Center, to adding significant new domestic and international nonstop routes, to exemplary financial growth and stewardship, to making the airport a model of sustainability, her accomplishments comprise a stunning legacy," Boling said.
From 1996 to 2003, when the Unified Port of San Diego operated the airport, Bowens was the senior director of aviation. From September 2001 through December 2002, simultaneous with her position at the port district, she served as interim executive director and president of the new airport authority, overseeing the transfer of the airport to its oversight by an independent entity.
Prior to coming to San Diego, the 26-year aviation veteran served as the deputy executive director of Kansas City's aviation department. She earlier served as budget administrator for the Dallas-Fort Worth airport.
San Diego International handled a record of more than 20 million passengers in 2015, up 7 percent from the prior year. The airport authority recently reported that passenger traffic was up 3.2 percent from a year ago in the first 10 months of 2016