Qualcomm Life, Philips Partnering on Connected Health Devices, Informatics
Wednesday, August 31, 2016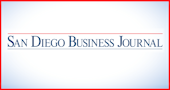 San Diego wireless medical device company Qualcomm Life Inc. will leverage the health-care data management expertise of Netherlands-based Royal Philips under a partnership announced Aug. 31.
The collaboration brings together the Dutch health technology company's Philips HealthSuite, a cloud-based medical information storage and analytics system, and the device connectivity capabilities of 2net Platform, developed by the subsidiary of mobile communications giant Qualcomm Inc.
The partnership is expected to promote development of wireless devices for applications in healthy living and home-based care as well as disease prevention and management. Examples cited by the companies range from medication dispensers and medical-grade biosensors to ventilators and blood glucose meters.
"An undeniable leader in the health-care technology industry, Philips brings a deep technology expertise to (its) health-care initiatives, and by joining forces we aim to deliver intelligent care to patients and providers at scale," Qualcomm Life President Rick Valencia said in a news release.
Jeroen Tas, CEO of Philips' Connected Care and Health Informatics division, said in the release collaborating with Qualcomm should allow it to engage better with patients and improve medical outcomes.
Philips is a leader in diagnostic imaging, patient monitoring and health informatics. It employs 69,000 workers worldwide and posted 2015 sales of 16.8 billion Euros, or $18.6 billion.
Qualcomm Life focuses on bringing flexible and secure connectivity among wireless medical devices. On Aug. 30, it announced a partnership with the U.S. subsidiary of Boehringer Ingelheim Corp. in which the two companies will jointly develop a small, wireless device to track patients' use of the German-based company's inhaler for patients with chronic obstructive pulmonary disease.