Scripps Partnering With MD Anderson for Cancer Care Program
Monday, August 29, 2016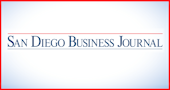 Scripps Health joined the University of Texas MD Anderson Cancer Center Aug. 29 in announcing an agreement to partner on the creation of Scripps MD Anderson Cancer Center, a clinically integrated, comprehensive regional program based in San Diego that will compete against the area's most prominent cancer care provider, UC San Diego Health System.
Promoted as offering adult cancer patients the most advanced oncology care available anywhere in Southern California, the new center will be overseen by physicians and administrators from both organizations, according to a news release. It added the two will together recruit doctors and other health-care professionals to the program.
A national search for a medical director to lead the program is expected to begin soon.
The center makes Scripps part of the MD Anderson Cancer Network, a group of hospitals and health care systems focused on cancer.
Marketed across an eight-county area from Santa Barbara to the U.S.-Mexico international border, the program will include medical, radiation and surgical oncology; pathology; laboratory and diagnostic imaging; and clinical services.
Scripps provides cancer care at a number of inpatient and outpatient locations, and decisions on which facilities will host the new program aren't expected for several months. The company said it intends to open comprehensive cancer care locations at Scripps Radiation Therapy Center on Torrey Pines Mesa, among other places, and that it will be looking at other locations in central San Diego County.
"This exciting new alliance will give Southern Californians easy access to MD Anderson's proven, research-based approaches to cancer care right here in San Diego," Scripps Health President and CEO Chris Van Gorder said in the news release.
Scripps, a nonprofit health-care system with five acute-care hospitals, 3,000 physician affiliations and 15,000 employees, has been accredited since 2008 as an integrated network cancer program by the American College of Surgeons Commission on Cancer. It owns the Scripps Proton Therapy Center, the San Diego Gamma Knife Center and runs the area's longest-running blood and marrow transplant program.
MD Anderson is an internationally renowned center based in Houston and one of 45 comprehensive cancer centers designated by the National Cancer Institute.
"We consider Scripps patients to be our patients, and linking these two outstanding programs elevates the standard of care for the entire area," Dr. Margaret Row, vice president of clinical operations at MD Cancer Network, said in the release.
UC San Diego Health CEO Patty Maysent said in an interview Friday she didn't view talks between Scripps and MD Anderson as a big threat because of the long-term investment her organization's cancer-related offerings represent.
She estimated her organization, which includes the NCI-designated UC San Diego Moores Cancer Center, has spent $800,000,000 building its cancer-care system in recent decades, including recruiting physicians.
"To do what we do you have to make those investments," Maysent said.
Scripps said it currently delivers 34 percent of all cancer care in San Diego. Maysent estimated UCSD Health's share at about 19 percent.