CONNECT Partners with DeskHub, Opens New Location
Thursday, August 25, 2016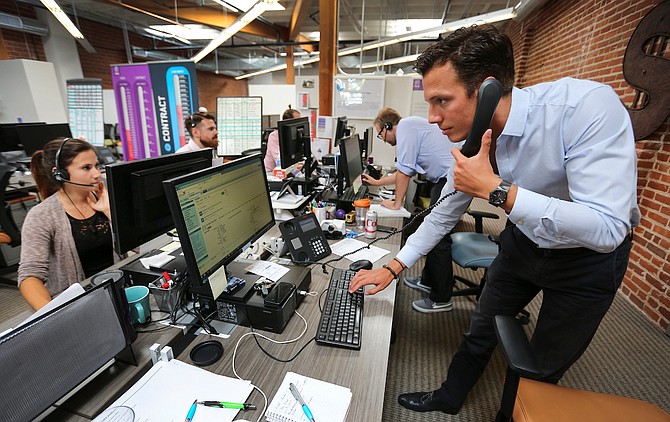 Local startup accelerator, CONNECT, is partnering with DeskHub, one of San Diego's biggest coworking spaces.
The accelerator will begin offering its Springboard programming at DeskHub's Little Italy location immediately, where CONNECT will have a permanent location.
The new location will be called CONNECT DT @ DeskHub, according to a CONNECT news release.
"Data from the San Diego Innovation Report has shown that over the last three years downtown has become a growing hub for tech startups," said Greg McKee, CEO of CONNECT, in a statement. "DeskHub is the ideal partner for this initiative, as we have a shared vision for the future of San Diego's innovation economy."
H. Puentes, CONNECT's director of recruitment and outreach, has been selected to lead CONNECT DT.
The new location, which will offer workshops, networking events, and other programming, will begin accepting startups in the fall.
"DeskHub is committed to supporting entrepreneurs with an affordable and collaborative environment that allows them to get up and going immediately," said Jay Chernikoff, founder and CEO of DeskHub, in a statement. "Downtown San Diego is full of entrepreneurs. And by partnering with CONNECT, DeskHub is well-positioned to offer them the tools they need to succeed."
For more information on CONNECT DT or to apply to the Springboard Accelerator Program, please contact the CONNECT or apply online.