PatientSafe Solutions Raises Nearly $4.5 Million in Financing Round
Tuesday, August 16, 2016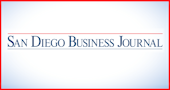 PatientSafe Solutions Inc. this month reported selling nearly $4.5 million in notes convertible to preferred stock in the San Diego-based health-care information technology company.
The company, formerly known as IntelliDOT Corp., said in an Aug. 11 filing with the U.S. Securities and Exchange Commission that a total of seven investors purchased $4,467,237 of $10,020,001 in notes offered for sale.
The first sales took place Aug. 3, the company reported, noting that not one of the warrants has yet been exercised. None of the proceeds will be paid to company officers or directors, it added.
PatientSafe develops mobile platforms to help front-line clinicians improve coordination, work flows and patient safety.