GA-ASI Awarded $371 Million Air Force Contract
Tuesday, August 16, 2016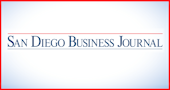 The U.S. Air Force placed a $371 million order with Poway-based General Atomics Aeronautical Systems Inc. for 30 Reaper remotely operated unmanned aircraft.
The Pentagon announced the order late in the day Aug. 15.
Work will be performed in Poway and continue through May 2019, the announcement said.
The order calls for 30 aircraft, described as fiscal 2015 MQ-9 Reaper production configuration aircraft. The Reaper can carry sensors for intelligence as well as missiles and bombs.
The order is a sole-source acquisition.
The Air Force Life Cycle Management Center at Wright-Patterson Air Force Base in Ohio awarded the contract, spending aircraft procurement funds from fiscal 2014 and 2015.