Owner Begins $6.6 Million Renovation of Aventine Office Building
Monday, August 15, 2016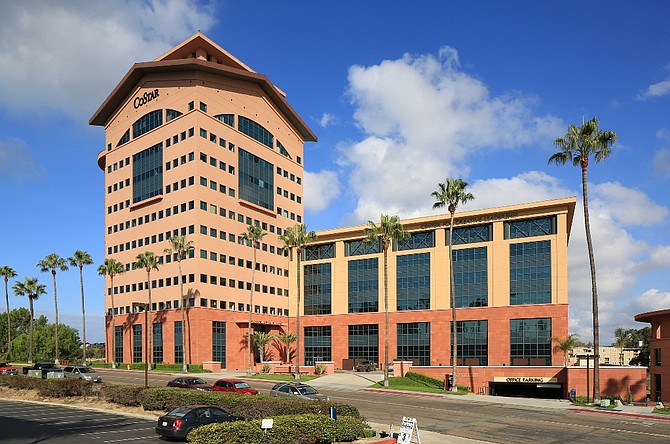 Owner Rockpoint Group has begun a $6.6 million renovation of its Aventine office building at University Towne Center, following its 2015 purchase of the building at 8910 University Center Lane.
A statement from brokerage firm JLL, which is handling leasing at the 220,000-square-foot property, said the renovation will include a makeover of the building's lobby, which will have an espresso bar and indoor/outdoor seating areas.
Plans also call for new exterior entry enhancements, drought-tolerant landscaping, a new fitness center with shower and locker facilities, and updated corridors and restrooms. The owner also plans upgrades to the parking garage, including new lighting, paint, signage and improvements to entry and exit areas.
San Diego-based Cypress Office Properties is assisting with the renovation, with leasing being handled by JLL's Tony Russell and Bess Wakeman. Brokers said the top three floors of the property are available with 360-degree panoramic views.
According to CoStar Group and public data, Boston-based Rockpoint Group purchased the office building in June 2015 for approximately $150 million, from an affiliate of New York-based Blackstone Group. The San Diego office of CoStar Group is among the building's tenants, which totaled approximately 40 at the time of sale.
The 11-story office building was completed in 1990 near Interstate 5 and is part of a larger mixed-use development spanning nearly 15 acres that also includes high-end restaurants and the Hyatt Regency La Jolla hotel. The hotel was acquired in 2015 for $118 million by Chicago-based Walton Street Capital LLC and JMA Ventures LLC of San Francisco, according to CoStar Group.