San Diego Apartments Sold for $2.09 Million
Monday, August 8, 2016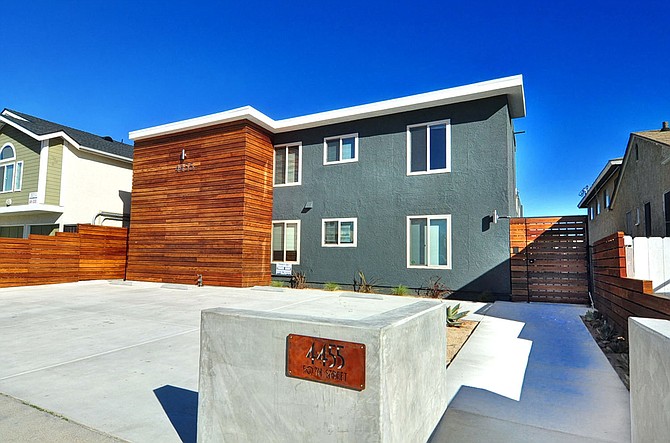 Investor Eileen Wang of San Diego, recorded as Prism Real Estate Investments LLC, has purchased an eight-unit apartment property in San Diego's Talmadge neighborhood for approximately $2.09 million, according to brokerage firms Apartment Consultants Inc. (ACI) and ACRE Investment Real Estate Services.
The seller of the property, at 4455 50th St., was listed as Vaerus ULFI Talmadge LLC of San Diego, represented by ACI's Mark Morgan. The buyer was represented by ACRE's Rita Lancaster-Hannah.
The building was constructed in 1972, and a renovation was completed earlier this year.