Point Loma Apartment Property Sold for $12 Million
Friday, August 5, 2016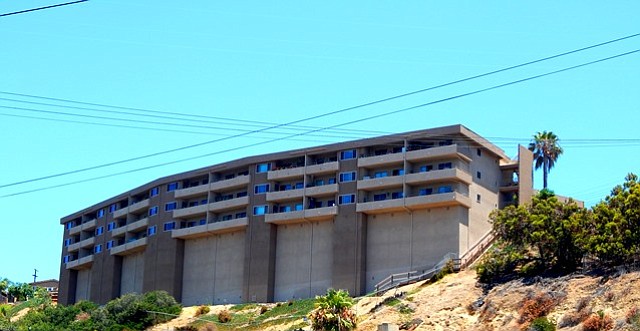 Local buyers recorded as Crest Partners-Poway One Danielson LLC and Point Loma Equity Fund LLC have acquired a 34-unit apartment property in San Diego's Point Loma Heights neighborhood for $12 million, according to brokerage firm South Coast Commercial Inc. and CoStar Group.
The seller of the property, known as Loma Portal Arms at 3788 Elliott St., was Terry E. Craig, as trustee to the Lapinski Family Trust and the Lapinski Survivor's Trust of Greensboro, N.C.
The buyers were represented by Kate Darling of South Coast Commercial. The seller was represented by Shawn Peukert of CBM Consulting & Development Inc., and Michael Dudley Murray.
The property was built in 1965. According to CoStar Group, the buying entities are affiliates of DWO Enterprises of Rancho Santa Fe and Miller Commercial Properties of Solana Beach.