SeaWorld Entertainment Sees First-half Declines in Revenue, Attendance
Thursday, August 4, 2016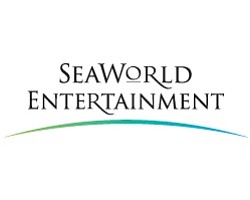 The parent company of SeaWorld San Diego posted nationwide declines in revenue and attendance for the first half of 2016, despite reporting year-over-improvements for its parks in San Diego and Texas.
Officials of Orlando, Fla.-based SeaWorld Entertainment Inc. reported total revenue of $591.4 million for the first six months of 2016, down 2 percent from the same period of 2015. The company posted a net loss of $66.3 million for the first half, compared with a net loss of $37.8 million a year ago.
Attendance was approximately 9.3 million for the six-month period, down 4.2 percent.
For its second quarter ending June 30, the company reported revenue of $371.1 million, a decline of 5 percent from the year-ago period; and net income of $17.8 million, up from $5.8 million a year ago. Attendance for the quarter declined 7.6 percent, to just under 6 million.
SeaWorld Entertainment operates 12 theme parks nationwide, including SeaWorld locations in San Diego, Orlando and San Antonio, Texas. In the local market, it also operates the Aquatica waterpark in Chula Vista.
The company since 2013 has been dealing with business fallout from the documentary "Blackfish," which raised issues related to the company's handling of performing orcas. SeaWorld has announced several new upcoming rides and attractions and instituted program changes at its marine parks, including the pending discontinuation of whale performance shows at SeaWorld San Diego following the 2016 season.
A company statement said revenue trends in California and Texas for the first half "continue to show improvement" over the prior year. The company does not disclose revenue or attendance figures for individual parks.
"Our focus remains on implementing and delivering on our strategic plan for creating experiences that matter, providing distinct guest experiences that are fun and meaningful; driving organic and strategic revenue growth, addressing our challenges and operating with financial discipline," said Joel Manby, president and CEO of SeaWorld Entertainment.
"Though effecting the turnaround will take time, we are making progress and continue to take actions necessary to return to sustainable growth," Manby said.