BioLabs Is Additional Plus for Local Biotech Scene
Originally published August 4, 2016 at 3:18 p.m., updated August 4, 2016 at 3:18 p.m.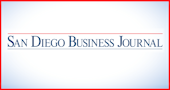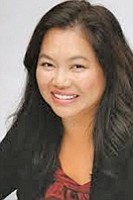 San Diego — A new coworking space called BioLabs San Diego is launching this fall, hoping to fill the gaps left in the city's biotech startup space.
The project is a joint venture involving San Diego's life science industry group BIOCOM and BioLabs, a Cambridge-based company that opened similar coworking spaces in biotech hotspots across the country, including North Carolina, New York, and the Boston area.
Susie Harborth, managing director and cofounder of BioLabs San Diego, said there is unmet demand for life science startup space in San Diego. That's despite the presence of Johnson & Johnson Innovation's startup incubator, JLABs, and the new laboratory space startup Lab Fellows, she says.
"There's room for all and we believe we're hitting a sweet spot," Harborth said.
BioLabs San Diego is not an incubator or accelerator, meaning the organization does not take an equity stake as a condition of entry. The coworking space does charge a monthly, per-person membership fee.
The new 75,000-square-foot space is in University Towne Center, and can accommodate 15 startups out the gate.
Specializing in the needs of life sciences startups, BioLabs' new space is a touch more outfitted than traditional coworking spaces (after all, it's not every entrepreneur that requires microscopes, centrifuges, and tissue culture rooms).
In addition to office space and labs, BioLabs offers the typical coworking amenities (concierge service, technical and administrative support, collaborative space, private telephone areas, etc.). The new coworking space also provides industry-specific programming, as well as networking and social events.
All incoming startups also get memberships to BIOCOM that carry a number of benefits to help accelerate early-stage life science companies.
Notably, BioLabs has relationships with 12 out of the top 15 pharmaceutical companies in the world. In fact, BioLabs San Diego's launch was supported by companies such as Boehringer Ingelheim, Novartis, and Sanofi. These Big Pharma don't get dibs on any tenant startups, though, Harborth said.
"Our sponsors often develop close mentoring relationships which may or may not result in a partnering deal or financing transaction with the company, but this would be between the company and the sponsor partner," Harborth said. "We merely facilitate introductions and can help companies navigate through the pharma structure."
BioLabs San Diego is open to all companies, but an application is required. Admission is merit-based and applicants are judged on such criteria as teams, business plan and funding situation. The organization is currently accepting applications.