Novatel Wireless Inc. Cuts Net Loss, Grows Revenues in Q2
Wednesday, August 3, 2016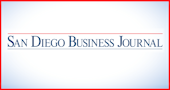 Novatel Wireless Inc., which is recasting itself as a specialist in the Internet of Things, cut its net loss to $2.7 million, or 5 cents per share, and grew its total net revenues to $62.8 million in its second quarter, which ended June 30.
In the year-ago quarter, net loss was $9.2 million, or 17 cents per share, on total net revenue of $51.7 million.
As part of its Aug. 3 quarterly results announcement, Novatel Wireless (Nasdaq: MIFI) said it was cutting 45 positions in a restructuring move. That is 24 percent of the workforce in its pre-2015 businesses; the number excludes employees of the company's recent acquisitions, DigiCore Holdings Ltd. and Feeney Wireless. Novatel Wireless said it will take a $500,000 restructuring charge in the current quarter, adding that it expected the cuts to save the company $8 million per year.
"The company's restructuring actions are intended to better align our operating costs toward our higher-margin and higher-volume products, including our SaaS [software as a service], software and service offerings, along with our flagship MiFi mobile hotspot products to our largest carrier customer," CEO Sue Swenson said in a prepared statement. "Through these efforts, we will be able to drive profitability through all areas of the business, targeting sustained growth in profitability and cash flow."
The Sorrento Mesa-based company, previously known for its MiFi mobile hotspot, is putting much less emphasis on hardware these days, devoting more effort to software as a service and to hardware-software bundles. It reported boosting its combined Ctrack and Feeney Wireless subscriptions from 534,000 in the first quarter to 557,000 in the second quarter.
The company forecast a third quarter similar to its second: executives expect a modest net loss — 7 cents to 4 cents per share — on revenue between $60 million and $67 million.