BIOTECH: CO. EMERGES WITH ANTI-AGING RESULTS; SOME IN INDUSTRY ARE SKEPTICAL
Out of the Shadows
Originally published April 25, 2016 at 9:29 a.m., updated April 25, 2016 at 9:29 a.m.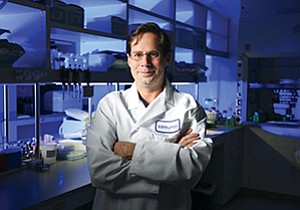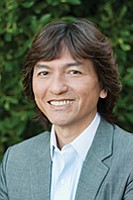 continued — Finian Tan, chairman at Vickers, explained that Samumed was the first of many investments in drug discovery. Tan himself is no rookie in life sciences, either. In fact, he's served as executive deputy chairman of Singapore's National Science and Technology Board, as well as on the boards of The National Cancer Center of Singapore, venture firm Life Sciences Investment, and SingHealth, the biggest health care group in Singapore.
Though not a scientist himself, he has a knack for eyeing good investments. Tan was an early investor of Baidu, known as the "Google of China" and currently valued at $66 billion. Tan said his venture firm made the biggest entry investment it's ever made, with Samumed, due to the company's uniquely high reward vs. risk profile. The last time he made a similar investment was Baidu itself, Tan said.
Samumed's drug discovery platform could be "a breakthrough of huge proportions," Tan said in an email. "The impact on humankind would be an order of magnitude we have not seen since (Alexander) Fleming's discovery of antibiotics (in the 1920s)."
Animal and Human Data
What does Samumed have? It's hard to say. Normally, a patent explains which chemicals a drug targets, but in 2013 the Supreme Court ruled that companies can't patent things "occurring in nature." This can be a real problem for scientists, as many drugs today are "biologics" – derived quite literally from nature. So Samumed has patents while keeping its biochemical pathways under wraps.
"That is our trade secret," Kibar told Forbes. "That is our bread and butter."
What the company will show is the animal and human data for its baldness and arthritis treatments. In bald mice and mini-pigs, Samumed's drug makes hair grow back. After cutting the ligaments in the knees of rats (so the cartilage is destroyed), Samumed's drug regrows the cartilage, and the rats can walk again.
Animal studies are a dime a dozen, and it can be difficult to get the same results in humans as drug developers get in animals. However, Kibar says the pathway Samumed is targeting – called the WNT pathway – is identical in all animals, including humans.
"That means our animal trials are more predictive," Kibar said.
But there's more. That animal data earned Samumed the OK from the U.S. Food and Drug Administration to start human clinical trials. Samumed presented data last month on the use of its baldness drug in 300 human patients at the American Academy of Dermatology in Washington, D.C. The subjects of the trial had their heads photographed and hairs counted. Those on placebo saw their hair count drop 2.5 percent. Those who rubbed a 0.15 percent solution of Samumed's drug on their heads daily saw hair count increase nearly 10 percent.