Historic Sherman Heights Apartment Property Sells for $5.3 Million
Thursday, April 14, 2016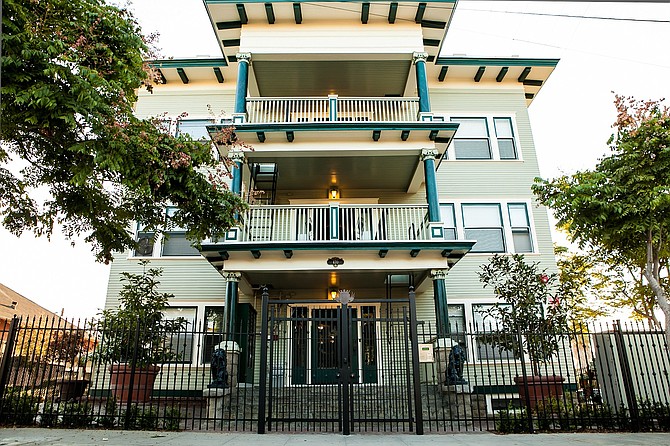 San Diego-based SENTRE Inc. has acquired a 27-unit historic apartment building in the city's Sherman Heights neighborhood for $5.3 million, according to the buyer and brokerage firm ACRE Investment Real Estate Services.
The colonial revival-style property, at 470 20th St., was sold by Sophie's Arms Fine Residences LLC, which includes Irving Bookspan of San Diego. The seller was represented by ACRE's Dylan Wright and Chris Robinson, and the buyer represented itself.
The building, constructed in 1908 at 20th Street and Island Avenue near East Village, was formerly known as Sophie's Arms and will be renamed The Sterling, after its original architect, William "Sterling" Hebbard, SENTRE officials said in a statement.
Brokers said the building underwent a comprehensive remodeling in 2009.
SENTRE officials said this is the company's sixth multifamily acquisition in the past five years and second in the downtown vicinity. The company in 2014 acquired the 90-unit property in Bankers Hill known as The Barcelona, currently undergoing a comprehensive renovation.