Human Longevity Building its Leadership Team
Wednesday, April 6, 2016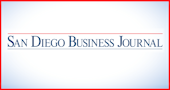 Human Longevity Inc. (HLI), a tech-driven genomics company founded and led by geneticist J. Craig Venter, made some changes and additions to its leadership team.
Dr. Kenneth Bloom is transitioning from head of oncology and lab operations to his new role as president of HLI. He will lead all product development and commercialization as well as laboratory functions and operations. He reports directly to Venter, HLI's co-founder and CEO. Bloom comes from GE Healthcare, where he served as chief medical officer, In Vitro Diagnostics, Life Sciences, since 2011.
Ashley Van Zeeland, who joined HLI after the company's acquisition of Cypher Genomics in November, will now serve as chief technology officer. She will lead the development and commercialization of all software and database products and refine the commercial genomic pipeline for HLI. Since joining HLI in November, Van Zeeland has been focused on leading the pediatric and rare disease group at HLI as well as integrating the Cypher software into HLI, according to an HLI news release. Van Zeeland comes from Cypher Genomics, where she was co-founder and CEO.
Tom Wamberg has also joined HLI as president of the company's insurance and corporate business group. In his role, he will shape and direct HLI products such as whole genome and whole exome reports, as well as the HLI Health Nucleus, as offerings that insurance companies can bring to their clients. He will also be working with self-insured companies to offer whole genome, whole exome and Health Nucleus as benefits to their employees. Wamberg comes from Uniphy Health, a health care collaboration platform for physicians, which he co-founded in 2013 and where he remains as its chairman
"As HLI has grown and evolved, we are continuously striving to bring new expertise and top talent into the company as our products are commercialized," Venter said in a statement. "With Ken and Ashley moving into their new roles and with the addition of Tom, we are confident in our paths to commercialization and in our abilities to bring our vision for genomic-driven health care to reality."