Northrop Grumman Corp. Receives Navy Contract Worth Nearly $9 Million
Sunday, September 27, 2015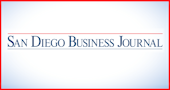 The U.S. Navy awarded Northrop Grumman Corp. a contract modification worth slightly less than $9 million to provide sustainment engineering services support to the Broad Area Maritime Surveillance Demonstrator program.
Services to be provided include the design, development and installation of modifications to the BAMS-D communications system required to remain compliant with system and network performance requirements.

Half of the work will be performed in Salt Lake City with the balance split between Patuxent River, Md., and San Diego.
The Naval Air Systems Command of Patuxent River awarded the contract.