Junior Achievement to Hold Grand Opening of New Education Center
Sunday, September 27, 2015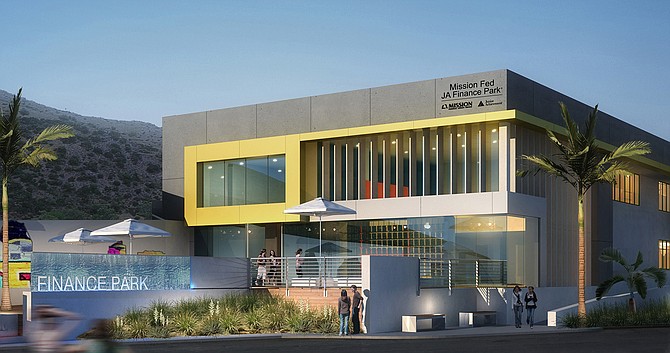 Junior Achievement of San Diego County announced the grand opening for the nonprofit's newest education center, Mission Fed JA Finance Park.
The official grand opening will be Oct. 1 from 5.30 to 8 p.m. at the Capdevilla Gillespie Center for Junior Achievement, located at 4756 Mission Gorge Place, where the new center is located.
Mission Federal Credit Union provided $1 million in funding for the new financial literacy center.
The center was built by the Balfour Beatty Construction and designed by the architect firm Gensler.
According to JA, the 6,300 square foot, high-tech facility takes "reality-based" learning to a new level by placing students in real-world scenarios, where they take control of their financial decisions. The JA Finance Park experience allows students to imagine whom they want to be, while providing hands-on tools to plan for that future.
"San Diego success lies in the cultivation of our young people," said Joanne Pastula, president and CEO of Junior Achievement of San Diego County "To ensure our growth and competitiveness we need to cultivate the next generation of professionals right here on our home turf, which is why we are thrilled to bring Finance Park to the San Diego community.
"We are so thankful for our friends at Mission Federal Credit Union, who share JA's passion for inspiring youth to dream for a bigger and brighter future," Pastula said.