Scripps Is First Local Provider to Implant New Defibrillator That Is Compatible With MRIs
Thursday, September 24, 2015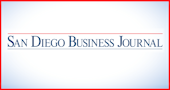 Scripps Health in San Diego County says it's the first local provider to offer an implantable cardioverter defibrillator (ICD) device approved for use with MRI scans.
The milestone is an important one for patients who rely on ICDs to detect irregular heartbeats and deliver life-saving therapy to restore a normal rhythm. Until now, patients with earlier generations of ICDs have not been able to receive MRI scans or have been limited to obtaining an MRI as part of a research study.
The Evera MRI SureScan ICD System from Medtronic was approved on September 14 by the FDA to allow for MRI scans on any body part. The system includes design enhancements that allow it to safely undergo full-body MRIs, while maintaining the same longevity, proven shock reduction and physical size and shape of the previous versions of the device.
"There is no way to predict who will need an MRI," said Scripps Clinic cardiologist Dr. John Rogers, who implanted the new device in a patient Wednesday evening. "We are grateful to have this new technology that allows ICD patients to receive an MRI of any area of their body without limitation or concern about troublesome interactions."