Genomics Pioneer Stephen Kingsmore to Lead Rady Institute
Tuesday, September 22, 2015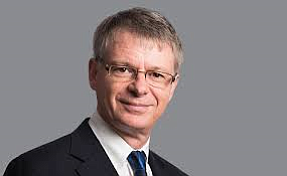 Rady Children's Hospital announced that genomics pioneer Stephen Kingsmore will be the first president and CEO of its Pediatric Genomics and Systems Medicine Institute.
Kingsmore, who was with Children's Mercy Hospital in Kansas City, created a process by which doctors are able to decode and interpret a newborn baby's genome in two days, a genetic test named one of the top 10 medical breakthroughs of 2012 by Time Magazine. The process rapidly screens the DNA of babies for about 4,500 diseases known to be linked to single-gene mutations.
Kingsmore and his team also helped design a software system for neonatologists to look for disease in specific regions of the genome based on a newborn's symptoms. The software then guides doctors to where they should interpret results.
"Dr. Kingsmore's impressive record of achievement and his stellar reputation as a world leader in pediatric genomics will serve him well as he endeavors to bring the institute's vision to life — to fundamentally change and improve health care for children in San Diego and around the world," said David Hale, the institute's board chairman.
Kingsmore will start his new job on Sept. 28 at the institute, which brings scientists and physicians together to share research and translate discoveries into prevention, diagnosis, treatment and cures for childhood diseases.