Apartment Properties Change Hands in San Diego, Oceanside
Monday, September 21, 2015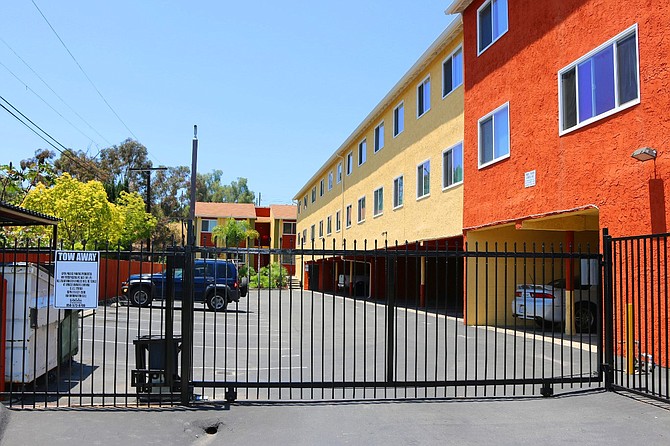 San Diego-based Mar City LLC has acquired a 20-unit apartment property in Logan Heights for approximately $3.12 million, from ZBES 145764 LLC of San Diego. The buyer and seller of the property, called Imperial Villa Apartments at 3295-99 Imperial Ave., were represented by Bill Anderson of brokerage firm ACRE Investment Real Estate Services.
An entity listed as Sonia Kuster Et. Al recently purchased a 12-unit apartment complex at 5946 Lauretta St., near University of San Diego, for approximately $2.97 million from Gregory Bianco Trust in an all-cash transaction. The buyer was represented by ACRE's Christopher Robinson and Kenneth Herskind, and the seller was represented by Benn Vogelsang of South Coast Commercial.
In Oceanside, Glenn Goldman of Park City, Utah, recently acquired a seven-unit apartment property at 1312 S. Pacific St. for $2.2 million, from Chicago-based RLBZ South Pacific LLC in an all-cash deal. The buyer and seller were represented by Aaron Bove of brokerage firm Marcus & Millichap.
In San Diego's Linda Vista neighborhood, Mission Beach 15 Ventures LLC has acquired a 12-unit apartment building at 6520-46 Kelly St. for approximately $1.92 million in cash, from Dennis Werner, successor trustee to Frances Werner Trust. The buyer and seller were represented by Aaron Wilkinson of KW Commercial's Cornerstone Investment Group, with the company's Nunzio Alioto and Jordan Concepcion facilitating the transaction.