Air Force Awards GA-ASI $12.1 Million Contract
Wednesday, September 16, 2015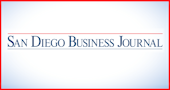 The U.S. Air Force awarded General Atomics Aeronautical Systems Inc. up to $12.1 million for electrical system work on the company's Reaper unmanned aircraft.
Under the deal, GA-ASI will provide 60 electrical safety improvement program retrofit kits for aircraft flown by the Air Force Special Operations Command, Air Combat Command and Air National Guard.
Work will be performed in Poway and is expected to take two years. The deal was announced Sept. 16. The Air Force Lifecycle Management Center at Wright-Patterson Air Force Base, Ohio, awarded the deal.