Union-Tribune Property Gets New Local Owner
Tuesday, September 15, 2015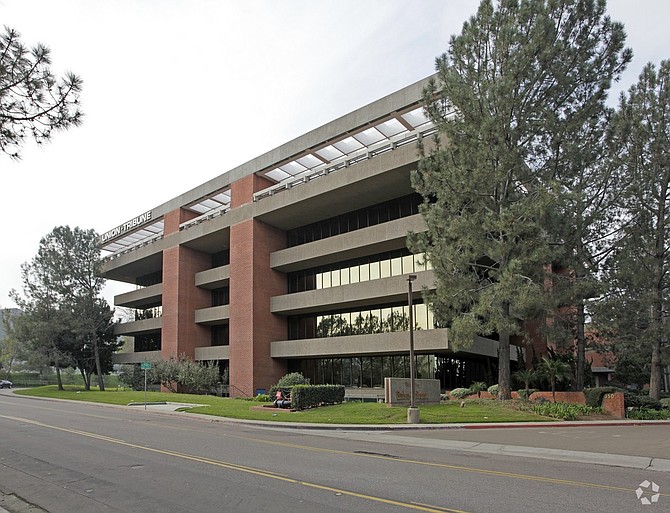 San Diego-based investment and development firm BBL Commercial Real Estate has purchased the 13-acre Mission Valley site housing the San Diego Union-Tribune, according to CoStar Group and public data. The price was not immediately disclosed but reported by the Union-Tribune at more than $50 million.
The seller of the property at 350 Camino de la Reina, which includes a five-story office building and vacated printing plant, was Manchester Financial Group, led by developer Douglas "Papa Doug" Manchester.
Earlier this year, Manchester sold the newspaper to Tribune Publishing for $85 million, but the deal did not include the Mission Valley real estate. Tribune continues to lease the 40-year-old, 168,570-square-foot office building that has housed U-T staff since 1973, but the printing facility is in the process of being dismantled after Tribune moved production and distribution to facilities of its Los Angeles Times.
Also acquired by BBL in the recent deal was an adjacent site for a planned 200-unit apartment building. Plans for the apartments are currently under review by San Diego city officials, as part of a larger mixed-use project first proposed by Manchester in 2012.
BBL Commercial Real Estate is led by President Casey Brown, whose firm last year acquired the "Mister A's" building in Bankers Hill for approximately $39 million, in a partnership with Westbrook Partners of New York City. BBL oversees a commercial property portfolio totaling more than 1 million square feet.
Brown was also a partner in the 2013 acquisition, renovation and later reopening of the historic Casa Del Zorro hotel in Borrego Springs.