Air Force Awards General Atomics $51.5 Million Contract Modification
Monday, September 14, 2015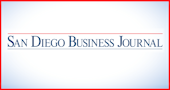 The U.S. Air Force awarded General Atomics Aeronautical Systems Inc. a $51.5 million modification to a basic ordering agreement with the company.
Money will go toward the MQ-9 Reaper aircraft structural integrity program, funding unspecified modifications to the program.
The Reaper unmanned aircraft is a larger version of GA-ASI's Predator, with more carrying capacity. Reapers can fly high, conduct reconnaissance, shoot missiles and deliver 500-pound laser-guided bombs.
Work will be performed at the General Atomics Aeronautical Systems facilities in Poway and will last five years.
The Pentagon announced the deal on Sept. 14. The Air Force Life Cycle Management Center at Ohio's Wright-Patterson Air Force Base awarded the deal.
Funds are from fiscal 2013.