Eight More Tenants Announced for Liberty Public Market
Sunday, September 13, 2015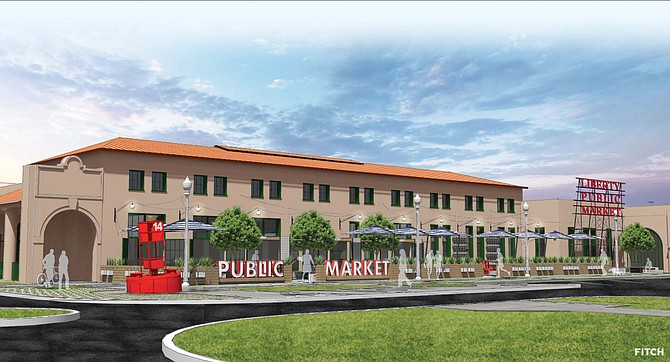 Operators have announced eight more tenants for Liberty Public Market, a new open-air dining and gathering spot set to open in October at the mixed-use Liberty Station in Point Loma.
Joining the lineup are Le Parfait Paris, which offers French pastries and other baked goods and has an existing location in the Gaslamp Quarter; FishBone Kitchen, selling fresh and local seafoods for take-out and dine-in; Dessert Smoke, with nearly a dozen varieties of specialty barbecue sauces; Argentinian eatery Parana Empanadas; and Pasta Design, which also sells artisanal pastas and sauces at North County farmers' markets.
The roster will also include Stuffed, a food truck purveyor of grass-fed burgers made with gourmet cheeses; Tea and accessories seller Point Loma Tea, which has a current venue in that neighborhood; and Solana Beach-based Local Greens, serving salads, wraps and other health-oriented items.
There will also be a space called Liberty Public Market Pantry, operated by Coronado-based Blue Bridge Hospitality, featuring jams, sauces, spices, oils and other items made locally by various San Diego artisans. The pantry will also have weekly food demonstrations and classes.
Operators previously announced the market's first 10 tenants, and it is eventually expected to have a total of about 30. The market is a joint venture of Blue Bridge Hospitality and San Diego's Corky McMillin Cos., the master developer of Liberty Station at the former Naval Training Center.
Developers and vendors have so far invested nearly $3 million into renovations of the former military commissary at 2816 Historic Decatur Road. Operators envision an open-air marketplace similar to those in places such as Seattle, San Francisco and Vancouver, B.C.