Retail Center's Customer Service Went Several Extra Miles
Thursday, September 10, 2015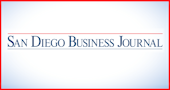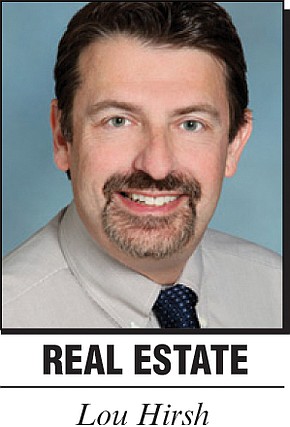 Mobile app-enabled ride-sharing services such as Lyft and Uber are becoming ubiquitous at places including the airport and local tourist venues (see the Business Journal's Sept. 7 story), and they could eventually become popular among shoppers tired of searching for parking at their favorite malls during peak hours.
That depends in part on whether other retail center operators decide to experiment, as Donahue Schriber recently did with a temporary Uber program at its Del Mar Highlands Town Center in Carmel Valley.
In a promotion with San Francisco-based Uber that started in late July and ended Sept. 1, Del Mar Highlands paid for customers' travel to and from the center, up to $25 each way. At the time it started, Donahue Schriber and Uber said it was the first program of its kind in San Diego and just the second in the U.S. involving Uber and a retail center.
Elizabeth Schreiber, vice president and general manager with Costa Mesa-based Donahue Schriber, said the company's initial contract with Uber called for subsidizing $100,000 worth of rides, but that amount was exceeded in just under three weeks, so the contract was extended to cover $400,000. In total, she said more than 26,700 rides were provided to and from the center over the course of 43 days, and Donahue Schriber is studying usage data to determine whether to run the program again at Del Mar Highlands or its other retail centers.
Center officials said the ride-sharing was also done in part to alleviate parking shortages as Del Mar Highlands proceeds with early work on its previously announced, $50 million expansion, slated for completion in fall 2016. New elements include a parking structure that will add 268 spaces, set to open next summer, along with new retail offerings and a three-screen expansion at Cinepolis Luxury Cinemas.
Vehicle traffic is a major hot-button issue in Carmel Valley, which is not served by the San Diego Trolley and has limited other public transit options. It is among matters that prompted numerous opponents — including Donahue Schriber — to rail against Kilroy Realty Corp.'s planned One Paseo mixed-use development, slated for a site directly across the street from Del Mar Highlands Town Center.
Los Angeles-based Kilroy is working with opponents to craft an acceptable, downsized version of One Paseo, set to include office, retail and residential elements.
• • •
Tech Office Rents Heading Up: If you run a technology company in San Diego and it feels like you're being squeezed when it comes to rent prices, you're not imagining things. The local region ranked 10th in the nation among tech markets for rent growth during the past two years, according to a recent report by brokerage company CBRE Group Inc.
San Diego's average office rent rose 12.7 percent from the second quarter of 2013 to the second quarter of 2015, topping the two-year rise of 8.6 percent that occurred between mid-2012 and mid-2014. At the mid-point of 2015, the vacancy rate was 12.6 percent and the average annual per-square-foot asking rent was $29.88.
Sorrento Mesa, the local region's top tech submarket and the 13th fastest-growing nationwide, had an average asking rent of $32.76 per annum, up 11.8 percent over the last two years. That neighborhood's vacancy rate was 14.5 percent at midyear.
"The epicenter of the tech market is receiving global recognition, which is attracting a number of new companies to this market," said Andrew Ewald, a vice president and tech expert in CBRE's San Diego office, noting office demand has been rising in fields such as genomics and
cybersecurity.
In past years, most growth in demand was created by local companies expanding organically, but recently there has been a "tremendous amount" of new companies relocating or expanding operations to the Sorrento Mesa area, Ewald said. The regional trends are likely to continue over the next two years.
Researchers said tech office rent growth has accelerated nationwide over the past two years, led by San Francisco's 30.7 percent, Silicon Valley's 28.1 percent and Raleigh-Durham, N.C.'s 23.4 percent.
• • •
Venue Openings and Upgrades: Operators of the landmark Town and Country Resort & Convention Center in Mission Valley have completed a $200,000 renovation of Charlie's, the resort's on-site restaurant and sports bar. Among the first improvements in what will eventually be an $80 million overhaul of Town and Country, Charlie's received new tables, carpeting, interior paint, an improved music system and 10 new high-definition TV screens.
At University Towne Center, Irvine Co. recently announced that an eatery called Bistro 24 will occupy a 3,000-square-foot-space in its newly completed One La Jolla Center office tower. The ground-floor venue, offering barista coffee service and catering, will be operated by Irvine-based 24 Carrots, which runs five bistros in Orange County.
San Diego-based investment and development firm Canter Cos. has opened Ten on Columbia, its recently completed 10-unit rental complex in Little Italy. The new building at 2104 Columbia St. has apartments ranging in size from 650 and 1,350 square feet.
In North Park, a neighborhood eatery and bar called One Door North is slated to open in October or November in a 5,000-square-foot spot at 3422 30th St., next-door to its sister restaurant, The Smoking Goat. Both are operated by locally based Piehl Restaurant Group, led by husband and wife duo Fred and Tammy Piehl, with Fred as executive chef.
• • •
Firm Makes Construction Management 'Hot' List: Xpera Group, a construction management and consulting company with headquarters in Rancho Bernardo, recently made it onto an annual "Hot Firms List" published by Arkansas-based Zweig Group, which serves the architecture, engineering, planning and environmental consulting industries.
Officials said Xpera ranked 77 among the top 100 fastest-growing U.S. firms based on revenue growth over a three-year period. The privately held Xpera, founded in 2009, reported more than $4.7 million in total revenue for 2014 and was the only San Diego firm to make the list.
Send commercial real estate and development news of general local interest to Lou Hirsh via email at lhirsh@sdbj.com. He can be reached at 858-277-8904.