Athletes Helping Athletes Is Going Strong in Its Efforts to Help
Thursday, September 10, 2015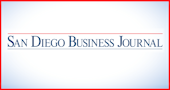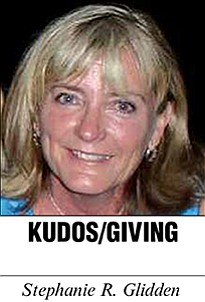 Athletes Helping Athletes, a San Diego nonprofit, works with families across the country to donate custom-built handcycles, giving disabled children the chance to enjoy being a kid. Handcycles can typically cost families upward of $4,500, but AHA works to cover the entire cost through donations and grants. Since it was founded by Road Runner Sports in 2000, AHA has raised $2 million in donations for its handcycles and is celebrating its 1,000th handcycle donation.
AHA's 1,000th handcycle recipient is Shanayha Welsh, a 13-year-old girl from San Diego who was diagnosed with arthogryposis, a congenital condition that causes stiff joints and weak muscles. Shanayha is an active teenager who loves sports, including swimming, wheelchair tennis, basketball, rugby and handcycling. Shanayha will be starting her first year in high school this fall. Shanayha received her handcycle recently at an event held by Road Runner Sports.
• • •
Leap to Success, a Carlsbad-based nonprofit dedicated to helping women become empowered and confident after traumatic experiences, recently received a $40,000 grant from the Melvin Garb Foundation. Leap to Success provides confidence-building classes designed to help women get back into the workforce. Program graduate Maria (a formerly homeless single mother of five) found the confidence to open her own business and is now the proud owner of Hermosa Boutique in Vista. Thanks to the Melvin Garb Foundation, 50 more San Diego-area women recovering from domestic violence, homelessness, and other traumas will have the life-changing opportunity to build their confidence and take their own leaps to success.
• • •
DPR Construction raised $18,000 at the company's 2nd Annual Cornhole Classic fundraiser. One hundred percent of proceeds were donated to the Autism Tree Project Foundation and the San Diego Art Institute Youth Outreach Program. This year's Cornhole Classic event featured 100 teams made up of construction industry professionals playing rounds of cornhole for noteworthy causes. Noted artist Christopher Konecki donated a set of painted original cornhole boards to help raise funds and guests enjoyed food truck fare, craft brews and live music strummed by guitarist, singer and songwriter Casey Turner.
The Autism Tree Project Foundation is dedicated to improving communities in San Diego County by assisting with education, advocacy, early intervention preschool screening and mentoring for families impacted by autism. The San Diego Art Institute Youth Outreach Program provides unique opportunities for local students, artists, and audiences to engage with contemporary art. Donations will directly support exhibition and outreach programs across San Diego and beyond.
• • •
Walden Family Services, a nonprofit foster family and adoption agency, announced that Kathryn R. Stephens has joined the organization as director of fund development. She will be leading the expansion of Walden's fundraising efforts by planning and implementing a strategic, targeted, multifaceted fundraising plan to generate program and operating funds through individuals, corporations, board members, foundations and volunteers.
Stephens joins Walden after having held development leadership roles in a diverse group of organizations in San Diego. Most recently, Stephens chaired the Discovery Grants Task Force of the La Jolla Community Foundation, assisting the Foundation with its first grant cycle.
• • •
Union Bank recently teamed up with the San Diego Padres for two special programs: Military Appreciation Day and the Union Bank Financial Literacy Program. In conjunction with these events, the bank also donated $20,000 to the Padres Foundation for Children.
Union Bank honored the U.S. military at the Padres vs. Rockies game and donated 500 Padres tickets to local military men and women — including the Marine Corps, Navy SEALs and the U.S. Coast Guard and their families. The bank also kicked off the Union Bank Financial Literacy program before the Padres vs. Giants game. Bank volunteers taught a financial education course to approximately 50 youth and their families from Juma Ventures, a nonprofit dedicated to helping low-income youth achieve their dreams of a college education.
Send Kudos/Giving items to sglidden@sdbj.com.