BIO to Hold 2016 World Congress at S.D. Convention Center
Originally published September 8, 2015 at 11:52 a.m., updated September 9, 2015 at 12:46 p.m.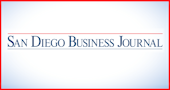 The Biotechnology Industry Organization (BIO) announced that its 2016 World Congress on Industrial Biotechnology will be held April 17-20, 2016 at the San Diego Convention Center.
"More than 400 biotechnology companies call San Diego 'home,' which makes it an exciting venue to host the world's largest conference dedicated to promoting next-generation biobased products, renewable chemicals and biofuels," said Brent Erickson, BIO industrial and environmental executive vice president in a statement. "With California's growing industrial biotech sector, BIO is excited to host the 2016 World Congress on Industrial Biotechnology in the center of it all."
The 2015 World Congress on Industrial Biotechnology, held in Montréal, drew 1,200 industry leaders from 725 companies, 50 countries and 37 states, as well as the District of Columbia. Further, the 2015 World Congress hosted more than 1,400 partnering meetings, a 40 percent increase from the 2014 BIO World Congress.
The call for papers will open Sept. 17 to invite submissions for breakout panels, breakout papers, posters, and green tech investor sessions. Leaders from the biotechnology industry, academia, and policy community are invited to offer an abstract or a proposal for a 15-minute presentation.
The topics include algae, biomass supply and specialty crops; specialty chemicals, food and nutritional ingredients; synthetic biology and genomics research; renewable chemicals and biobased material; advanced biofuels and biorefinery platform; and growing global biobased markets among others.
Joe Panetta, president and CEO of the San Diego-based life sciences group BIOCOM, said hosting the World Congress "provides us an opportunity to showcase the biotech industry to the San Diego community and raise awareness of an industry that is one of our region's greatest assets and a strong economic driver."
"In addition to life-saving medicines being developed by San Diego's biotech community," Panetta said, "industrial biotechnology innovations are happening right here in our region to create nutritional ingredients, disease-resistant crops, renewable chemical sources and alternative fuels that have the potential to transform our world."