The Sycuan Band of the Kumeyaay Nation Signs New Gaming Compact With State
Monday, September 7, 2015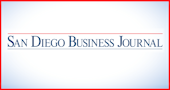 The Sycuan Band of the Kumeyaay Nation and Gov. Jerry Brown have inked a new tribal-state gaming compact, which addresses gaming on the Sycuan reservation through 2040.
The new compact lays out new ground rules for Sycuan, which operates one of eight casinos within the San Diego County limits. American Indian gaming, entertainment and hospitality are a $7 billion business in California, according to Casino City's Indian Gaming Industry Report for 2015.
The California Legislature has yet to approve the Sycuan compact.
The new deal would replace a 1999 tribal-state agreement signed by Gov. Gray Davis, and amended in 2008. The compact expires in 2020. Dozens of California tribes received nearly identical 1999 compacts.
The new compact addresses issues such as revenue distribution, licensing, compliance enforcement, rules and regulations for the operation and management of the tribal gaming outlet, dispute resolution provisions and public workplace health, safety and liability.
According to a statement from Sycuan, the new compact provides new benefits for both the tribe and the state, including health and safety improvements, mutually beneficial financial revenue, environmental measures, and labor and employment rights.
The governor's office described terms of the new compact as "consistent with provisions of more recent compacts related to licensing, compliance enforcement and mitigation of off-reservation gaming impacts …." The statement went on to say that compact terms "have been updated to reflect, among other things, the evolving nature of financial markets, as well as the professionalism of the tribe's regulators and their constructive relationship with state gaming regulators."
"The new compact represents a respectful, government-to-government negotiation that mutually benefits the state, tribe and local community," tribal Chairman Cody Martinez said in a prepared statement. "Through this compact, our tribe will be on more secure financial footing, allowing us to continue our incredible partnerships with nonprofits, local governments and community based organizations."
The Sycuan casino is on the tribe's recently expanded reservation in the Dehesa Valley east of El Cajon.